Art Driven
Not just car wraps but art in motion that will exceed expectations.
Starts with understanding your vision
For many, a vehicle is what takes you from point A to point B. For us, it is so much more. It's an extension of the person or business it belongs to, which is why we take such care in getting to know each and every one of our customers to bring your vision to life.
We take our creative expertise, extensive experience and industry knowledge to fully execute each car wrap, tint and paint protection from start to finish – ensuring the optimal result.
The Process:

Book a free consultation
Choose a service and pick your film
Book a service date
Nonrefundable deposit is required to secure/order the film
Drop off the vehicle in clean condition
Vehicle inspection form will be completed
Will notify with pick up date and time
Balance is due up on picking up
Vehicle measurements

Personalized design

Precision cuts

Seamless application

Final finishing

Vehicle measurements

Personalized branding and design

Precision cuts

Seamless application

Final finishing

Initial consultation

PPF film fitting

Precision cuts

Layer and apply

Final testing
Tint consultation

Vehicle measurements

Tint application

Test and seal

Cure

Guaranteed Service
Quality over everything
When you're making big changes to your vehicle, you want it done right – the first time. That's why we take our time to ensure the entire process is done to our customers' satisfaction and certification standard.
With our experienced, certified technicians, we're confident in our services and products – which is why we guarantee customer satisfaction.
Are you a Dealer?
We value our Dealer Network and vertical partners.  Click the button below to view more.  
FAQ & Warranty
Have a look at our customers frequently asked questions and check into our our suppliers warranty.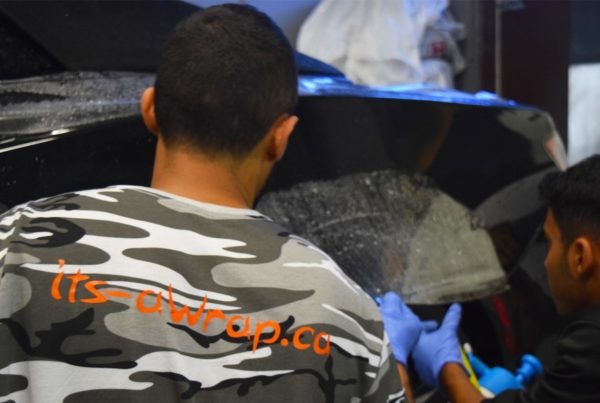 The Ultimate Guide to Paint Protection for Your Car: Keeping Your Ride Gleaming with It's a Wrap Mississauga, Ontario Rev up your engines, car enthusiasts! If you're like me, you're…
Why Us?
Here at Its a Wrap Mississauga, each car wrap is a statement of our hard work and dedication to details. In fact, we take parts off with no short cuts for the prefect long lasting finish. Another key point, only experienced/Certified installers and no beginners. Not to mention, our shop hygiene is top notch when it comes to cleanliness, lighting and floor finish. At the border of Mississauga\Oakville we have been servicing the Greater Toronto Area for decades. Indeed, our Car Wrap, Paint Protection, Ceramic Coating and Window Tint services come with the best warranty in the market. Whether it's matt, satin, glossy or chrome wrap we are the ultimate car wrap shop in Mississauga with art driven professionals.
It's been great experience with it's a wrap company they did excellent work on my Ferrari California my all friends family love my car the job they did you cant say its wrap or paint I prefer everyone if you want wrap your car just contact with them you will not be disappointed
All staff is so friendly and work with you the way you want

Deepak Chauhan

Ferrari California
Amazing attention detail, professional service, and very good pricing. Had a full satin black wrap done on my car and after seeing the result, I would recommend It's A Wrap to anybody looking to have work done on their car.

Evan McEachran

Audi RS5
These guys are amazing, wrap is impeccable & they went above & beyond to get my car done quickly! They have a lot of information about keeping the wrap in shape & warranty on their work. 10/10 would recommend

Caitlin Samuel

Jeep Wrangler
It's a Wrap not only helped me pick the right wrap colour for my Cadillac Escalade but they did provide options on every minute details as to what could look better from an overall package point of view; detailing from tint percentage to mirror wrapping, body wrapping, handles, Cadillac emblem around the vehicle, how to maintain the wrap and the list goes on. The head-turner on this vehicle is the wheels; these are lexani wheels and it's a wrap guys with their professional experience and advice suggested for wheel wrap and they look even more crazier as the wheel wrap matches the body wrap!!
Folks here are very meticulous about their work and they work round the clock to meet their deliverables without impacting the quality and end results.
I would definitely recommend it's a wrap for anyone looking for a high-quality service at competitive price.
The guys here are excellent; they never stop working and thinking about your vehicle and always have the personal touch to their deliverables. I'm really happy with the work on my vehicle!!

raghu baddi

Cadillac Escalade
I brought my Ford Edge in for a full wrap plus remove my old wrap . When I brought it in I noticed right away the place is super clean a place where you can feel comfortable leaving your vehicle . Although I don't have a high end vehicle like most of the cars these guys do they did treat me and the vehicle equally the same. Their work quality is superior which is backed by a nice warranty . Overall this place is top notch and I will do business again with them and also refer friends .
Thanks guys


Joe D

Ford Edge
This is the most honest and truthful company that I have come across. I recently was close to buying a Porsche Cayenne from a dealership. I had the financing in place, and was ready to send a deposit for $22,000 to them. The pictures they showed me, and told me the car was perfect. (I am from Alberta). When I asked for the 3m to be put on the dealership dropped off the Porsche to Its a wrap. When they got the vehicle they took pictures of the vehicle for me which showed MAJOR paint imperfections, repainting, peeling paint, scratches that were all hidden from me in the beginning. If I did not get these pictures I would have been out $39,000 and been repainting the whole car and removing the 3m. These guys saved me from making a mistake! THANK YOU SO MUCH!!!!

Brent, JT

Porsche Cayenne
Very professional and reputable! Did a very good job on my new car. I had them tint my windows and wrap the front of my car. Prices are very reasonable and job was very well done. Its been a year since Ive used their services and I haven't experienced any peeling or issues with the wrap job/window tinting.

Alexandra Savin

Lexus IS350 F sport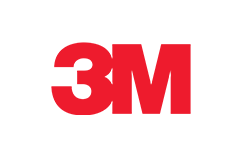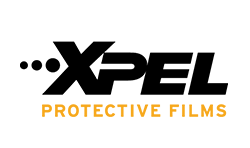 Get in Touch
Looking for a ride refresh, or have questions about what we can do? We'd love to hear from you!