Car Wrap Mississauga
Car wrapping has become an increasingly popular trend in recent years, and for good reason. In Mississauga, Ontario, Canada, car owners have access to professional car wrapping services from It's a Wrap, a company that specializes in high-quality vehicle wraps using only the best materials.
Reasons For Your Wrap Your Car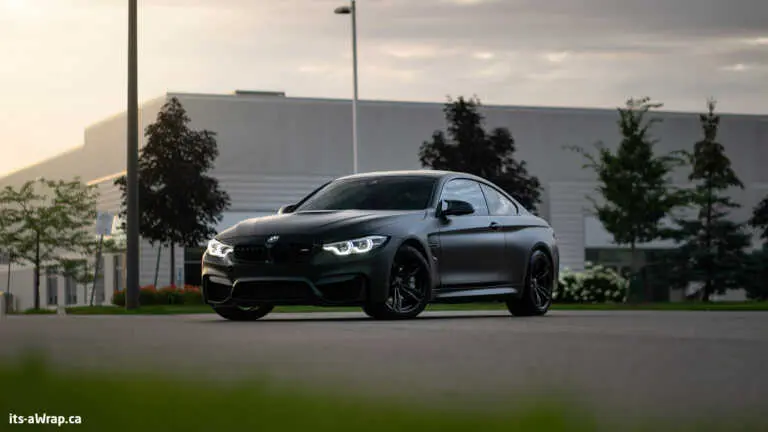 When it comes to reasons for wrapping your car, there are many benefits to consider. One of the biggest advantages of car wrapping is that it is much more affordable than a traditional paint job. This is especially true if you want to change the colour of your car or if you want a custom design that would be difficult or expensive to achieve with paint.
At It's a Wrap, we offer a wide variety of colour choices, including matte, satin, gloss, and chrome wrapping. This allows our customers to choose the perfect colour or finish to suit their preferences and make their car stand out from the crowd.
In addition to the affordable price and colour options, car wrapping is also much easier to maintain than traditional paint jobs. It is much less susceptible to chipping and scratching, which means that your car will look great for much longer. Plus, our high-quality wrap vinyl comes with a long-term warranty of up to 5 years, so you can rest assured that your investment will be protected.
Another key benefit of car wrapping is that it preserves the original paint of your car. This is important for several reasons, one of which is that it can help increase the resale value of your vehicle. Car wrapping can also hide existing chips and scratches, giving your car a flawless look.
Perhaps one of the most significant advantages of car wrapping is that it generally doesn't void warranty or lease agreements. This means that you can enjoy the benefits of a customized, eye-catching vehicle without worrying about any negative impacts on your lease or warranty.
At It's a Wrap, we pride ourselves on using only the highest quality wrap vinyl from reputable brands like 3M and Avery Dennison. We also employ experienced, certified installers who take great care to ensure that your car wrap is flawless and long-lasting.
If you're ready to transform the look of your car with a stunning and seamless car wrap, contact us at It's a Wrap in Mississauga for a quick and easy quote. Our team of professionals is dedicated to providing you with the best possible car wrapping experience, and we can't wait to help you make your vehicle stand out on the road.