Your Ultimate Guide to Window Tint for UV Protection in Ontario, Canada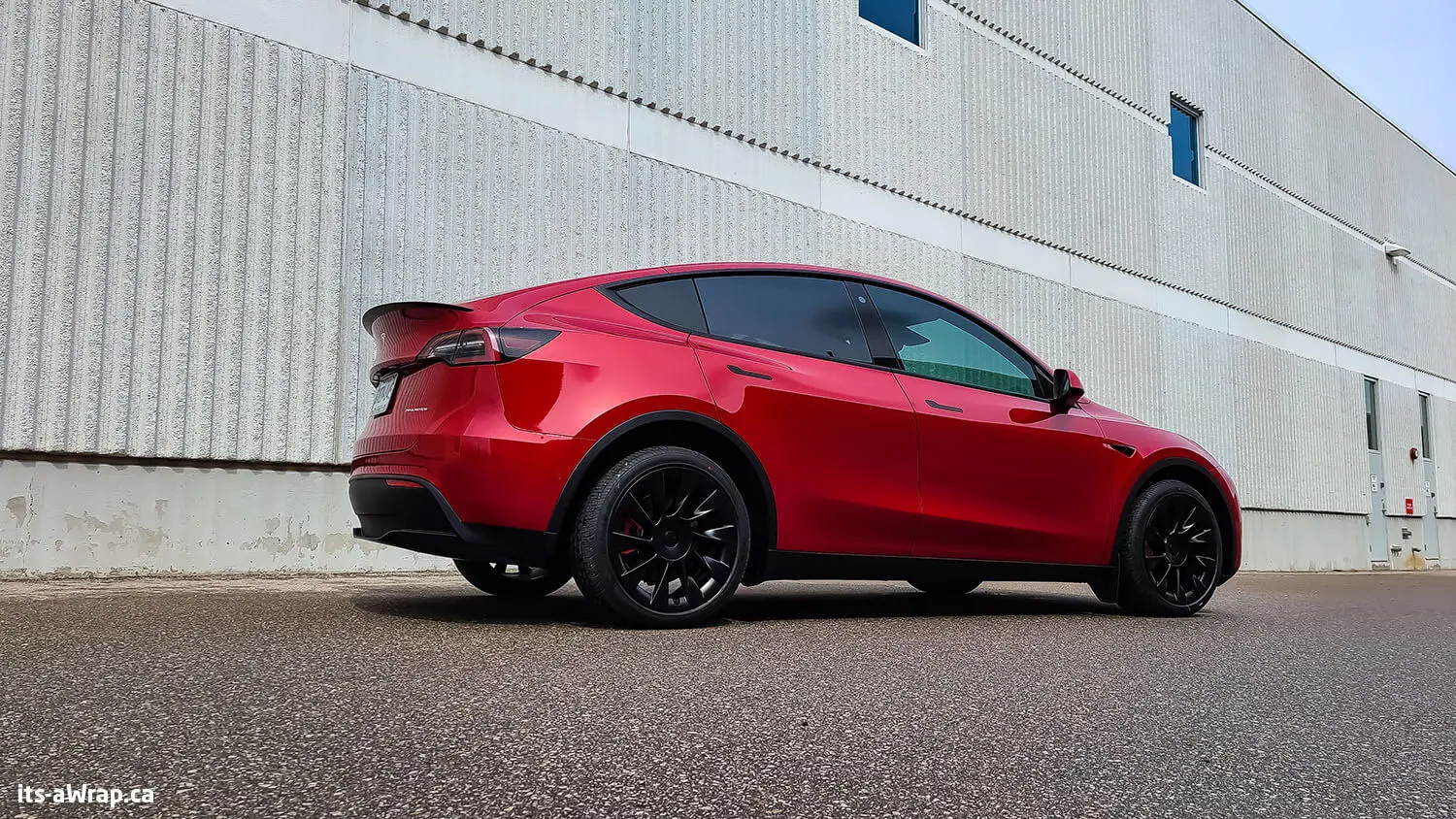 Hey there, folks! If you're looking to add a touch of style, privacy, and most importantly, UV protection to your car's windows, you've come to the right place. At It's a Wrap, we take pride in offering the best window tint solutions in Mississauga and the surrounding cities of the Greater Toronto Area. Let's dive into the world of window tint and explore the options available to you!
Why Window Tint Matters – UV Protection Matters!
We all love that warm and sunny weather, but those harmful UV rays can take a toll on your car's interior and your skin. Window tint not only gives your ride a sleek look but also acts as a barrier against the damaging effects of the sun. UV rays can cause fading, cracking, and discolouration of your car's upholstery, and even worse, they can be harmful to your skin. That's where the importance of UV protection comes in, and window tint is the solution.
When you invest in high-quality window tint, you're not just adding privacy and aesthetics to your vehicle; you're also ensuring that you and your passengers are shielded from up to 99% of harmful UV rays. This added protection can prevent skin damage and reduce the risk of skin cancer caused by prolonged exposure to the sun.
Types of Window Tint
Not all window tints are created equal. There are several types of window tints available, each with its own set of benefits. Let's take a closer look at some of the popular options:
Dyed Window Tint: This is one of the most economical options, providing a non-reflective, matte finish. It absorbs solar heat and offers some level of UV protection. Dyed window tints are a great choice if you're on a budget and looking for a subtle tint that still provides some sun-blocking benefits.
Metalized Window Tint: If you're looking for increased heat rejection and added strength, this type of tint might be the right choice for you. It contains small metallic particles that reflect UV rays and keep your car's interior cooler. Metalized tints are known for their durability and scratch resistance, making them a long-lasting option.
Carbon Window Tint: Carbon tints provide a dark and sleek appearance while effectively blocking UV rays. They also help in reducing glare for a more comfortable driving experience. Additionally, carbon window tints do not interfere with electronic signals, making them an ideal choice if you have a lot of tech in your vehicle.
Ceramic Window Tint: For top-notch UV protection and heat rejection without interfering with electronic signals, ceramic tint is the way to go. It's also less likely to fade over time. Ceramic window tints are at the higher end of the price spectrum, but their superior performance and longevity make them a favorite among car enthusiasts.
Choosing the right type of window tint depends on your personal preferences, budget, and desired level of UV protection. If you're uncertain about which one to choose, our experts at It's a Wrap can guide you through the selection process to find the perfect match for your needs.
Top Brands We Offer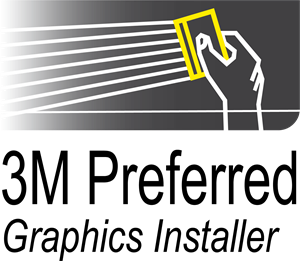 At It's a Wrap, we understand the importance of quality, which is why we work with some of the most reputable brands in the window tint industry. Here are a few of our favorites:
3M: A household name known for its innovative window film technology, 3M offers reliable and effective window tints that provide excellent UV protection. With 3M's advanced solutions, you can enjoy a comfortable and protected driving experience.
XPEL: As a leading name in the automotive protection industry, XPEL offers premium window tints that prioritize both style and functionality. XPEL's advanced technology ensures their tints provide excellent UV protection, reducing the risk of interior damage and keeping you safe from harmful rays.
SunTek: If you're looking for high-performance window tints with exceptional UV protection, SunTek is a brand you can trust. SunTek's commitment to innovation and customer satisfaction makes their tints a popular choice among car owners looking for superior protection.
When you choose It's a Wrap for your window tinting needs, you can rest assured that you're getting the best products from these renowned brands, installed with precision by our experienced technicians.
Factors to Consider Before Tinting
Before you dive into the world of window tint, there are a few essential factors to keep in mind:
Local Regulations: Make sure to check the tinting laws in Ontario to ensure you comply with the legal limits. In the province, the front side windows must allow more than 30% of light to pass through, while the rear side and rear windows can have any darkness level.
Tint Darkness: The level of tint darkness affects both privacy and visibility, so choose wisely based on your preferences and needs. While darker tints offer more privacy, they may also limit your visibility, especially at night.
UV Protection: Opt for tints that offer high UV protection to safeguard your car's interior and your health. As mentioned earlier, quality window tints can block up to 99% of harmful UV rays, ensuring you and your loved ones are safe from sun-related harm.
Professional Installation: While DIY options exist, professional installation ensures a flawless application that lasts for years to come. Improper installation can lead to bubbling, peeling, and reduced effectiveness of the window tint. At It's a Wrap, our skilled technicians have the expertise to apply the tint perfectly, leaving your car looking sleek and protected.
The Professional Installation Process
At It's a Wrap, we take care of every step in the window tint installation process to guarantee a perfect result:
Consultation: Our experts will discuss your requirements and suggest the best window tint options for your car. We take the time to understand your preferences and needs to provide personalized recommendations.
Preparation: We'll clean your car's windows thoroughly to ensure a seamless installation. Proper preparation is crucial to achieving a smooth and long-lasting application.
Precise Cutting: Using advanced cutting technology, we'll cut the window tint film to fit your car's windows perfectly. Our precision cutting ensures a seamless fit that enhances both the appearance and performance of the tint.
Professional Installation: Our experienced technicians will apply the window tint with precision and attention to detail. We ensure that the tint is applied smoothly and without any creases or air bubbles for a flawless finish.
Quality Check: We inspect the finished product to ensure it meets our high standards and exceeds your expectations. Your satisfaction is our priority, and we won't rest until you are delighted with the results.
Experience the Benefits of Window Tint Today!
Now that you know the importance of UV protection and the variety of window tint options available, it's time to take action! Trust It's a Wrap for the best window tint Mississauga has to offer. Say goodbye to harmful UV rays, protect your car's interior, and enjoy added privacy and comfort on your drives.
The advantages of window tint go beyond aesthetics and UV protection. By reducing the amount of heat entering your car, window tint can also improve fuel efficiency by reducing the need for air conditioning. Additionally, the added privacy keeps your belongings safe from prying eyes, adding an extra layer of security to your vehicle.
Reach out to us today to schedule a consultation or get answers to any questions you may have. Our team is excited to enhance your driving experience with top-notch window tint solutions. Remember, when it comes to UV protection and style, It's a Wrap has you covered!
Disclaimer: Local laws and regulations regarding window tint darkness and UV protection may vary. Please consult with our experts or local authorities to ensure compliance with the law.
Want to know more about getting window tint for your car? Give our experts at Its A-Wrap a call: (647)-894-8082 or send us an email at [email protected] to learn more about our XPEL Window Tint services in Mississauga, Oakville, Milton and Burlington.
Related Blogs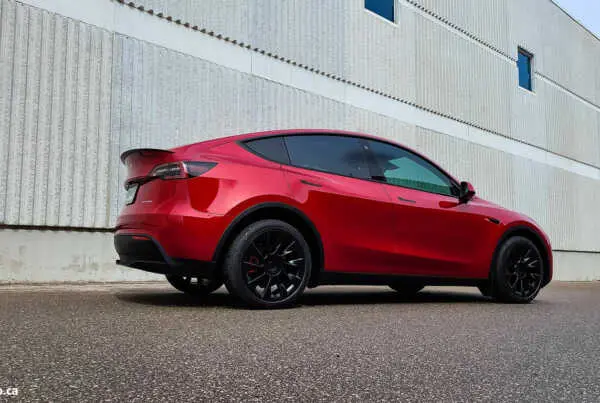 August 6, 2023
Window Tint for UV Protection
Your Ultimate Guide to Window Tint for UV Protection in Ontario, Canada Hey there, folks!…
Read More