The Ultimate Guide to Paint Protection for Your Car: Keeping Your Ride Gleaming with It's a Wrap Mississauga, Ontario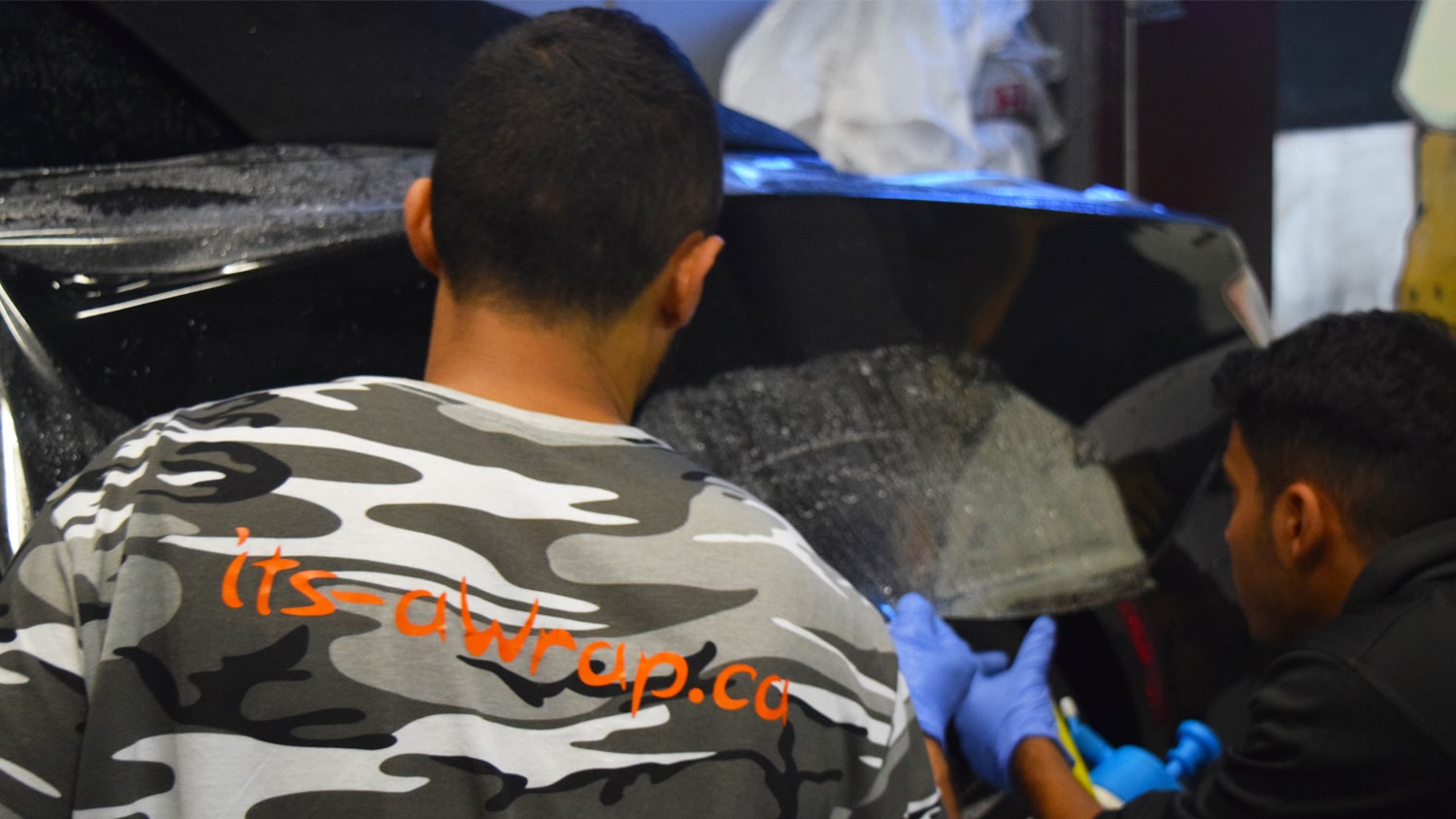 Rev up your engines, car enthusiasts! If you're like me, you're not just a driver, you're a protector of that sleek, shiny metal you call your ride. Let's dive even deeper into the world of paint protection and unveil the magic behind 3M / XPEL PPF (Paint Protection Film). Join me as we explore how It's a Wrap Mississauga is your go-to pit stop for safeguarding your car's beauty while cruising the bustling streets of the Greater Toronto Area.
Unveiling the Paint Protection Wizardry
Imagine a force field for your car's paint – that's exactly what paint protection does! It's like wrapping your car in an invisible shield against the perils of the road. And who better to trust with this magical transformation than the folks at It's a Wrap Mississauga? Their expertise extends far beyond the city limits, covering the entire GTA.
Paint Protection Film (PPF), or as I like to call it, your car's very own suit of armoUr, is a transparent layer that shields your car's finish from scratches, road debris, bird droppings, and even harmful UV rays. It's like having a guardian angel for your paint job.
The Art of Defence: How PPF Works
Have you ever seen a car with a flawless shine that seems to defy time and wear? Chances are, it's rocking PPF like a superstar. Here's how this wizardry works:
Invisible Armour Application: Skilled technicians at It's a Wrap Mississauga meticulously apply the PPF to every vulnerable inch of your car's exterior. It's like giving your ride a tailored tuxedo that's also a suit of armour.
Self-Healing Powers: The PPF isn't just about stopping scratches; it's also got some healing powers. Minor scratches? They vanish like a magician's trick, thanks to the film's self-healing properties. Your car stays showroom-worthy year after year!
Optical Perfection: Worried about that high-gloss finish getting lost under the PPF? Fear not! The film is designed to be optically clear, ensuring your car's colour and shine radiate through the protective shield.
"At It's a Wrap Mississauga, we don't just apply PPF; we craft an invisible armour that keeps your car looking showroom-new." – Khalid Al-Sawi, Owner
Perks Galore: Benefits of Paint Protection in Ontario
So you may ask yourself, what are the benefits of paint protection in Ontario? Oh, the sweet perks of paint protection! Here's a snapshot of what you're signing up for when you choose It's a Wrap Mississauga to pamper your ride:
Scratch Resistance: Kiss those pesky scratches goodbye. PPF acts like a shield against the little nicks and scrapes that often plague a car's exterior.
Preserve Resale Value: Planning to upgrade down the road? Your car's impeccable paint will fetch you top dollar when you're ready to make the switch.
Easy Maintenance: Say hello to hassle-free cleaning. PPF makes washing a breeze, so you can spend less time scrubbing and more time cruising.
Paint Protection Brands: Exploring Your Options
When it comes to paint protection, not all films are created equal. Different brands offer varying levels of quality, durability, and performance. At It's a Wrap Mississauga, they understand the importance of using top-notch materials. That's why they offer a range of trusted brands for you to choose from, ensuring your car gets the protection it deserves. Some of the brands you might encounter include:
3M: A renowned name in the automotive industry, 3M offers a wide range of PPF options known for their durability and clarity.
XPEL: XPEL is synonymous with high-quality PPF. Their films often come with advanced self-healing properties, keeping your car's paint looking flawless.
Avery Dennison: Avery Dennison's PPF films combine protection with a high-gloss finish, giving your car that extra shine while keeping it safe.

Why Choose It's a Wrap Mississauga?
Ah, the million-dollar question! Why trust your beloved vehicle to the experts at It's a Wrap Mississauga? Here's the lowdown:
Experience and Expertise: With years of experience and a knack for perfection, these folks are masters of the PPF craft.
Top-Notch Materials: They use only premium PPF materials, ensuring your car gets nothing but the best.
GTA Coverage: While based in Mississauga, they spread their expertise far and wide, serving car lovers across the GTA.
Ready to Embrace the Shine?
Your car deserves the royal treatment, and that includes paint protection fit for a king (or queen). Whether you're navigating the streets of Mississauga or cruising around Toronto, It's a Wrap Mississauga has got you covered – literally.
The PPF Process: A Closer Look
Let's take a peek into the PPF application process that turns ordinary cars into glossy masterpieces:
Consultation: It starts with a one-on-one consultation. The experts at It's a Wrap Mississauga will assess your car's specific needs and guide you through the process.
Precision Application: Skilled artisans meticulously apply the PPF to your car's contours, ensuring a seamless fit that's almost like a second skin.
Curing Magic: Once applied, the PPF needs time to cure and bond with your car's paint. This is where the real magic happens, turning your car into a shining gem.
Final Touches: After the curing process, your car is given a final polish, and you're ready to hit the road with a gleaming and protected finish.
The It's a Wrap Mississauga Experience
When you step into It's a Wrap Mississauga's state-of-the-art facility, you're not just entrusting your car to professionals; you're embarking on a journey of paint protection perfection. The friendly staff will guide you through the process, answering every question and ensuring your car gets the treatment it deserves.
Conclusion: Unveil the Magic of PPF
There you have it, fellow car enthusiasts! The ins and outs of paint protection, brought to you by yours truly. Remember, It's a Wrap Mississauga isn't just a name; it's a promise to keep your car looking stunning and ready to tackle whatever the road throws its way. Embrace the shine, and let PPF be your car's new best friend.
Drive on, protectors of paint perfection!
Want to know more about getting Paint Protection for your car? Give our experts at Its A-Wrap a call: (647)-894-8082 or send us an email at [email protected] to learn more about our PPF services in Mississauga, Oakville, Milton and Burlington.
Related Blogs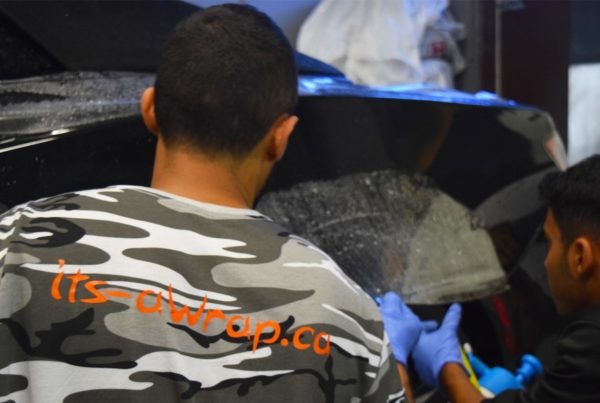 August 21, 2023
The Ultimate Guide to Paint Protection for Your Car
The Ultimate Guide to Paint Protection for Your Car: Keeping Your Ride Gleaming with It's…
Read More